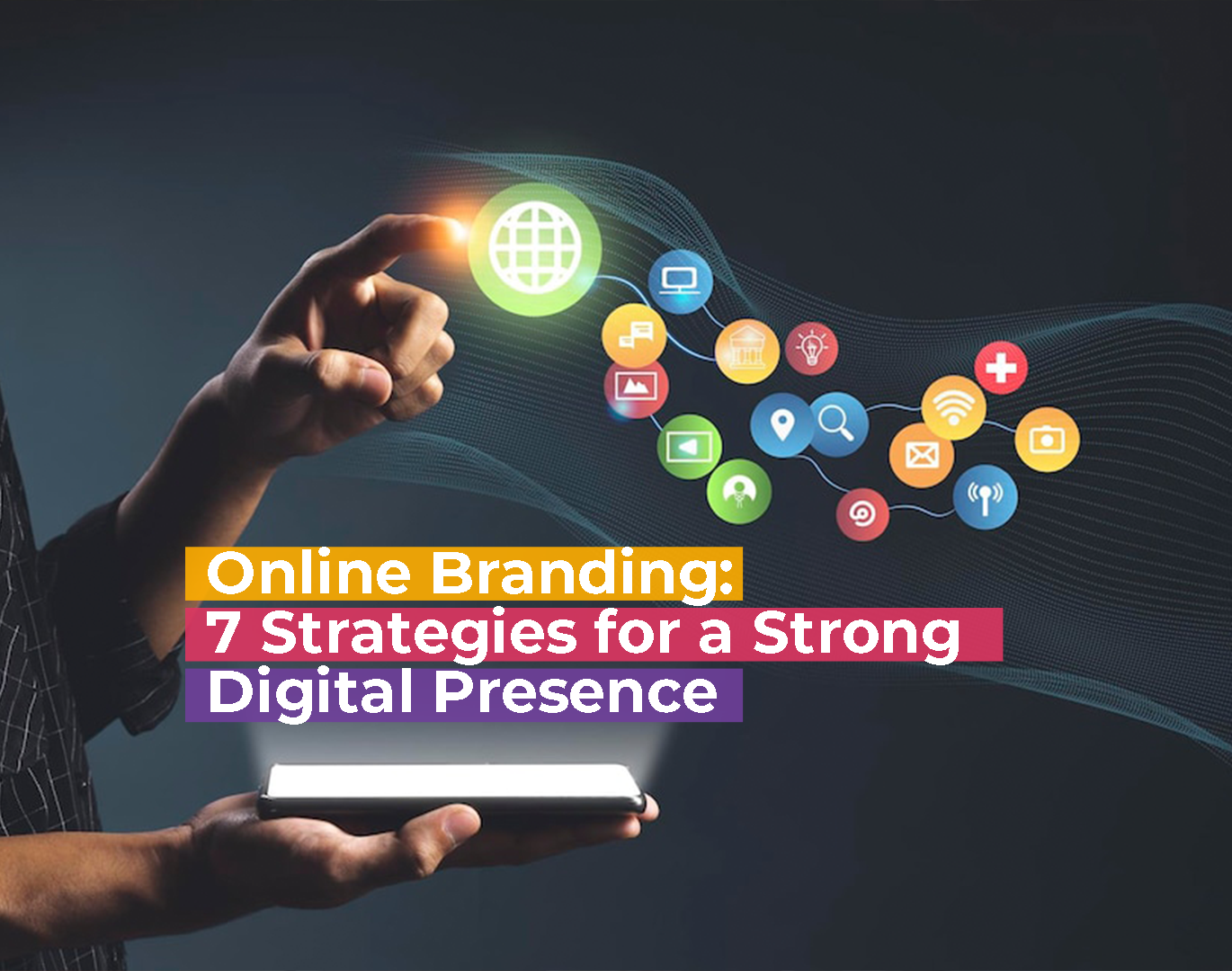 Online Branding: 7 Strategies for a Strong Digital Presence
Building a strong online brand presence requires a strategic approach and consistent effort in today's digital world. With numerous online platforms and increasing competition, implementing effective strategies is essential to stand out from the crowd and create a lasting impression. Also, devising effective strategies to build a solid online presence can have a profound impact on brand recognition, customer engagement, and overall business growth.  To navigate the ever-changing digital landscape and leave a memorable mark, we have gathered a selection of time-tested Strategies for a Strong Digital Presence that will effectively build an influential online brand presence.
Define Your Brand Identity: Begin by precisely defining your brand identity, encompassing your mission, values, and distinctive selling propositions. By comprehending your brand's essence, you can foster a consistent and genuine voice throughout various online platforms. 
Developing a Comprehensive Website: Your website acts as a virtual storefront, and it is vital to enhance its visual attractiveness, user-friendliness, and search engine optimization. Incorporate engaging content, intuitive navigation, and compelling call-to-action to maximize conversions effectively. Ensure it is responsive and offers a seamless browsing experience.
Harness the Power of Social Media: Build a robust presence on pertinent social media platforms that resonate with your target audience. Devise a social media strategy that aligns with your brand's objectives and principles. Interact with your audience, establish a strong online presence, share valuable content, and foster genuine connections to cultivate brand loyalty.
Develop Compelling Content: Content marketing is instrumental in establishing an online brand presence. Produce high-quality and captivating content, including blog posts, videos, infographics, and podcasts that deeply resonate with your audience.

Emphasize delivering value, solving problems, and positioning yourself as a reputable industry expert.
Build Relationships with Influencers: Establish partnerships with influencers or renowned professionals who share your brand values and boast a substantial following. Collaborating with influencers can effectively expand your brand's reach, enhance credibility, and stimulate the creation of valuable user-generated content.
Prioritize Online Reputation: Take a proactive stance in monitoring and managing your online reputation by actively engaging with customer reviews, feedback, and comments. Ensure timely responses, address concerns effectively, and express appreciation for positive feedback. By nurturing a positive online reputation, you will enhance your brand's credibility and establish trustworthiness among your audience.
Implement Search Engine Optimization (SEO): Enhance visibility and organic traffic to your website by optimizing it for search engines. Conduct thorough keyword research, optimize meta tags, create valuable and relevant content, and establish authoritative backlinks to elevate your search engine rankings. By implementing effective SEO strategies, you can attract more targeted traffic, and increase your

online presence

.
In conclusion
By implementing these effective strategies, businesses can establish a compelling online presence, engage with their target audience, and differentiate themselves from competitors. Remember to stay true to your brand's identity, provide value to your audience, and adapt to the evolving digital landscape. With the right strategies in place, your online brand presence will thrive and contribute to your overall business success.