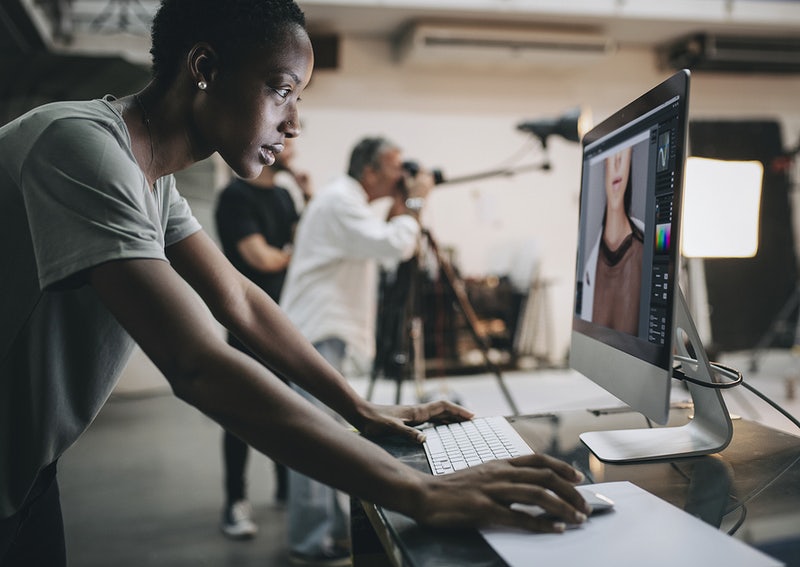 Top Digital Marketing Agencies in Lagos.
The business world has changed significantly over the past decade. One of the biggest changes has been a shift in the marketing strategies needed by businesses both large and small. One of the primary reasons for the shift is the popularity and use of the Internet. An example of this shift is seen in that digital marketing is overtaking traditional marketing as social media platforms and targeted ads make it possible to interact with specific audiences in real-time.
What Is A Digital Marketing Agency?
In very simple terms, a Digital Marketing Agency is an advertising agency that has evolved to meet the changing needs of marketing in this digital age.
In today's digital marketplace, customers not only expect a digital presence but also are more likely to trust a company with a digital footprint. A digital marketing company can take your business to the next level. Digital marketing agencies help businesses get the best out of their internet marketing and online advertisement campaigns. If properly done digital marketing is a money and time saver that can guarantee a return on investment (ROI).
Below, we've created the list of the five best digital marketing agencies in Lagos for you to review (And, if you want personalized recommendations, tell us about your project).
List Of The Best Digital Marketing Companies in Lagos:
1. Alternative Adverts Ltd
They are a digital marketing agency that has their own advertising network for showing adverts to help blogs and websites to monetize content. You can set up PPC/CPM, Text/Banner and Video Ads served on their network sites and partner websites. They allow you to either pay for a predetermined number of impressions, they send their price list on request.
Contact them on (+234)7014039333, (+234)8140806869 or email support@alternativeadvert.com
Visit https://alternativeadvert.com/ to learn more.
2. Tech O'Clock 
Tech O'Clock develops effective marketing strategies for forward-thinking companies. They have a proven track record in creating beautiful websites as well as increasing the online presence of businesses. They work in areas as diverse as website design and development, search engine optimization and social media marketing.
Contact them on (+234)803 770 8206 or email info@techoclock.com
Visit https://techoclock.com/ to learn more.
3. Wild fusions
They are a digital marketing agency with offices in Nigeria, Kenya and Ghana. They offer a wide range of digital marketing services which cover the spectrum of the marketing process online. Such as Media Services, Digital Marketing Strategy, Social Media Marketing, Pay Per Click Advertising, Creative Development, Mobile Marketing, Internet Marketing, Customer Insights, Web Analytics, Search Engine Optimization. 
They can be contacted on (+234)7043353531 or email info@wildfusions.com
Visit https://www.wildfusions.com/ to learn more.
4. Socialander.com
Socialander is an independent Digital Marketing Agency that prides itself in seamlessly uniting brands with the people that matter to them. Their services range from Digital Marketing, Social Media Marketing, SEO (Search Engine Optimization), Email Marketing, Content Marketing, Paid Advertisement, Website Development, Website Design. Nigeria Socialander offers 360° marketing solutions, delivering measurable results across different marketing initiatives.
Contact them on (+234)806 272 7943 or email info@socialander.com.
Visit https://www.socialander.com/ to learn more.
5. Progital Digital Agency
Progital Digital Agency is a digital marketing agency determined to provide the best digital solutions that triple the returns of your investment in online marketing. We leverage on our certified experts, you get solutions that directly address your business challenges. Progital is your all-in-one online marketing, website development and branding agency that offers effective digital marketing services and long term business solutions that increase your profits.
To contact us, call (+234)8154472877 or mail hello@progital.com.ng
Visit https://progital.com.ng/ to learn more.
6. Doingsoon
Doingsoon is an experiential and marketing agency that uses creativity and technology to connect people with brands. Lagos, Abuja, Nigeria, Ghana, Africa. Experience Production. They create experiences in form of events or activities that build relationships between brands and audiences.
Contact them on +2348103740607  email: hello@doingsoon.com Visit https://doingsoon.com/ to  learn more
7. Ziza digital
Ziza is a growth marketing firm that helps attract new customers and generate leads to fuel that growth. Ziza Digital leverages on their unique skill sets and broad experience garnered from stints in Software development, advertising, public relations, publishing, and media as well as marketing and corporate communications to meet the needs of discerning clients. From strategy and planning right through to execution and reporting, to deliver extensive return on your investment.
Tel:+234 818 129 5000 Email:hello@zizadigital.com
Visit their website for more  https://www.zizadigital.com/
8. Hot Sauce
Hot Sauce is also a good online advertising company in Lagos,- Just call them a melting pot interactive digital marketing business helping brands get the best fusion of tech and marketing their brands need in this fast-paced trend-driven world. Visit https://hotsauce.com.ng for more information.
9. Aggital
A full-service digital agency with global capabilities access web that specialises in designs, website development, copywriting, marketing and branding. They have an experienced team of creative experts who are good at working with small, large and medium-sized businesses.
Mail them on: info@aggital.com call: 08085274223
Visit aggital.com for more information on their services.
10. Llyodkay media 
Lloydkay Media has worked with over 100 brands across Nigeria and beyond to create a reputable and converting online presence. They are accountable, flexible and personal. They understand every brand is different, hence, we strive to create a custom-made plan for you. They take the pain to know and understand your audience. 
Call 07051869287, 08134090769 info@lloydkaymedia.com
Visit https://lloydkaymedia.com/ for more information
All of these digital marketing agencies ensure that they have a bunch of talented people that rely on a well-documented set of business systems to ensure brand success. 
In conclusion, a digital marketing agency that has a high-quality online presence, combined with a good cultural fit with your organization may provide the highest possible chance of a successful partnership.