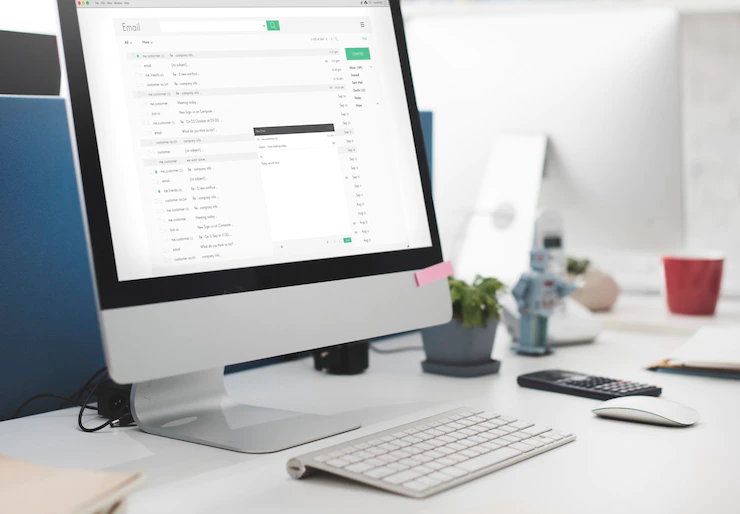 Top Email Marketing Software For Startups in Africa
Email marketing is an important tool in the digital marketers' toolbox. Email marketing remains one of the most reliable tools, which companies and organisations make use of to reach their target audience, deliver relevant content, build brand awareness, create leads, and make sales. It is also cost-effective, which makes it a powerful tool for startups that are trying to gain momentum. However, while you could use your regular email program to draft emails that tell subscribers about new products or promotions, there are several reasons why you should consider using professional email marketing software instead. 
First of all, most email programs have limited capabilities when it comes to formatting emails that look right on mobile devices or creating templates for future emails. Professional email marketing software has been designed to make this easy, so you can focus on making great content without worrying about the technical details of getting them delivered to your customers' inboxes. 
Secondly, most professional tools allow for segmentation so that each list has its own set of customizable attributes (for example gender). This helps ensure your messages are personalised and relevant to each subscriber. This is usually not possible from within the regular mailbox programs such as Gmail or outlook.
Lastly, many offer robust analytics functions capable of tracking open rates as well as click-throughs based on user behaviour over time. This becomes something beneficial if your goal is beyond just sending out mass promotional blasts at random times where you have little control over who receives them.
The importance of email marketing for any business, be it a startup or an existing business can not be overemphasised. It is however advisable that most companies make use of the right email marketing software. There is a lot of email marketing software that businesses could make great use of. However, only a few of this software would be talked about. They include Mailchimp, Sendinblue, Constant Contact and Campaign monitor. Each of these software has flexible and affordable plans for every business, even for startups.
Each software would be looked into thoroughly, to give you the best option to use:
Mailchimp is one of the best email marketing software for startups. It's free to start and it's easy to use, making it great for small businesses.
Mailchimp integrates with social media platforms like Instagram, Facebook and Twitter so you can customise your marketing emails based on what posts your customers have liked or shared on their profiles. For example, if someone has liked or shared an article about business productivity, then you might send them an email about how to get more done in less time each day by using some of the tips from this article.
You can even create customised landing pages where visitors can sign up for newsletters and also subscribe to other offers or promotions from your company (such as coupons). MailChimp will help grow your customer base by driving leads through smart marketing campaigns that target specific groups such as previous buyers or prospects who visit specific websites related to your industry sector.
Sendinblue is a cloud-based email marketing platform. It's a France-based company that's been around since 2007 and is considered a leader in the email marketing industry. If you're looking for an affordable and easy-to-use tool to send out emails, Sendinblue is an excellent choice.
It has many features that make it great for startups, such as its easy setup process, advanced reporting features, and integration with popular third-party apps like Zapier (for automating tasks). If you have multiple people on your team who need access to this software or if you want them all to collaborate on the same project, Sendinblue makes it very convenient thanks to its ability to share folders between users at no additional cost. Most importantly, the company offers unlimited storage space so there won't ever be any restrictions on how much data can be stored within their system either. This can only mean more opportunities for growth in the long term.
Constant Contact is one of the most popular and well-known email marketing platforms. It is easy to use, and it comes with several templates you can use to create your emails. The platform allows you to track your subscriber numbers, open rates, click-activity, and so on.
If you are a startup in Africa looking for an affordable way to send out mass email campaigns Constant Contact is the one for you. You also get access to their support team who will help you with any issues along the way.
Campaign Monitor is a powerful email marketing tool for new businesses. They have a great drag-and-drop email builder and mobile apps, so you can easily create beautiful emails that work on any screen size.
The best part about Campaign Monitor is its API (Application Programming Interface). If you are building software, the API will help you integrate your app with their system and send emails without having to log into their website.
If you have any issues or questions while using Campaign Monitor's tools or software, they have a 24/7 support team available to help get your issue resolved in no time at all.
One of the most well-known CRM and email marketing software programs is HubSpot.Their email marketing solution is free to start using and includes several powerful automation capabilities that are intended to help you expand your company.
HubSpot includes all of the advanced features you would expect from enterprise-level email marketing software, such as send time optimization, A/B testing, high email deliverability, detailed performance analytics, drip campaigns, marketing automation, and more.
HubSpot is popular among small, medium, and enterprise customers because it provides an all-in-one marketing platform that includes email marketing, automation workflows, CRM, website builder, sales tools, operation hub, and more.
Conclusion
Moreso, having taken a look at these email software, it is safe to say that very few email marketing software have end-to-end solutions. Mailchimp however stands out in this regard. Mailchimp is a great email marketing software for beginners. It is easy to use and very user-friendly. Mailchimp has more templates than other email marketing tools, which means you can easily create email newsletters, sales emails and more without any difficulty.
MailChimp also offers a wide range of automation features including automated welcome messages, abandoned cart recovery emails and abandoned order emails.
This tool gives you access to multiple integrations such as Facebook Ads, Google Analytics etc., making it easy for startups to integrate with other platforms and keep track of their campaigns across different channels in one place.
There is a lot to like about email marketing software. There are so many tools available to help you create custom emails with powerful analytics and reporting features. Whether your goal is to increase sales, get more feedback on products or services, or just make sure your audience gets the most out of your company's content, there are plenty of options out there for any budget. If you're looking at email marketing software for startups in Africa, we can help you find the right solution for your business needs.