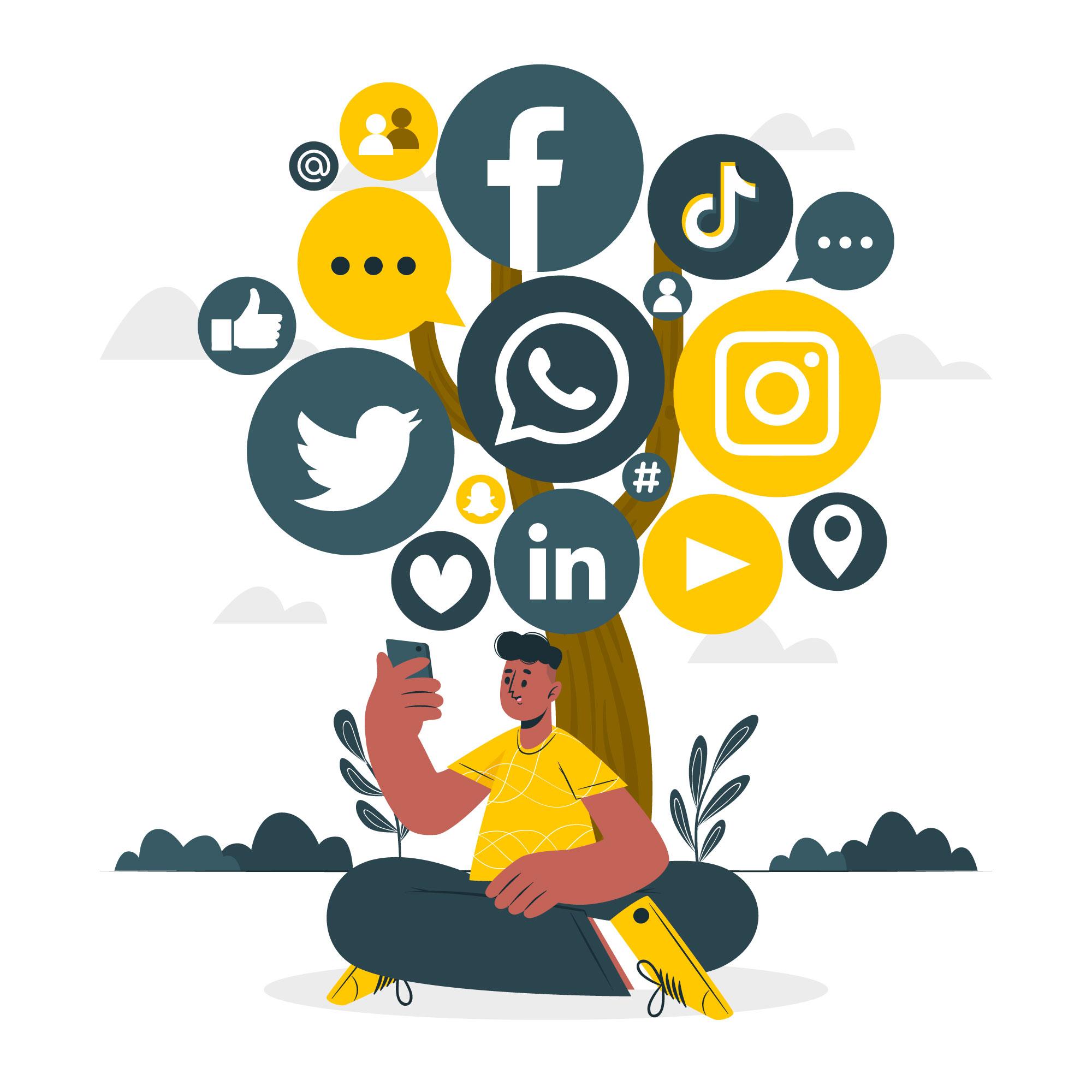 WHY YOU ARE NOT GROWING ON SOCIAL MEDIA.
There are a myriad of reasons why you are not growing on social media from personal, to corporate, to algorithms even. Here are the top 3 mistakes that we believe make all the difference in your social media journey:
YOU ARE ALWAYS COPYING EVERYBODY ELSE.
This looks like creating the same content and following the same trends that social media "experts" and influencers have on their pages without much thought about how it aligns with your own brand message. 
Don't misunderstand what we are saying; observing and learning from those who have gone ahead of you is helpful in stirring your aspirations and creative juices. 
However, it is highly counterproductive to simply copy and paste whatever you see them doing all the time. This brings us to our next point…
YOU HAVE NOT NICHED DOWN.
You can see a niche as your very own territory where only those who are truly interested in your brand will go through the trouble of finding you out. 
A lot of times, we are deceived into thinking that greater numbers in vanity metrics (followers, likes, comments, etc) will always amount to greater conversions (sales, sign-ups, website visits, etc). 
However, that cannot be further from the truth because if your content reaches mostly uninterested persons, regardless of how much time and money you may be spending on content creation and ads or even agency fees, you will have little or no conversions in comparison to what you are putting in. 
Additionally, the lack of a niche confuses the algorithms so it doesn't even know whom to push your content out to.
YOU ARE TRYING TO GROW TOO MANY ACCOUNTS AT ONCE.  
Yes, social media opens you up to an infinitely wider audience. However, it is erroneous to think that you can grow sporadically on all platforms at once. 
And because each platform comes with its unique usage and strategies, it can be difficult to manage and grow more than two platforms steadily at once, especially when you're doing it alone. This only leaves you with frustratingly low results for a longer period of time than if you were to focus on one platform at a time.
P.s: If you correct number two, it will be easier to find out what platform has the most people interested in your niche.
From the mistakes we have outlined above, it is clear to see that growing on social media is not primarily about creating content and showing up or running ads. There are a lot more unwritten laws that work hand in hand with the content creation, posting and running of ads, to bring about lasting and meaningful growth on social media.
Are you making any of the above mistakes? 

Progital Digital Agency has a tailor-made solution just for you! Contact us here today.