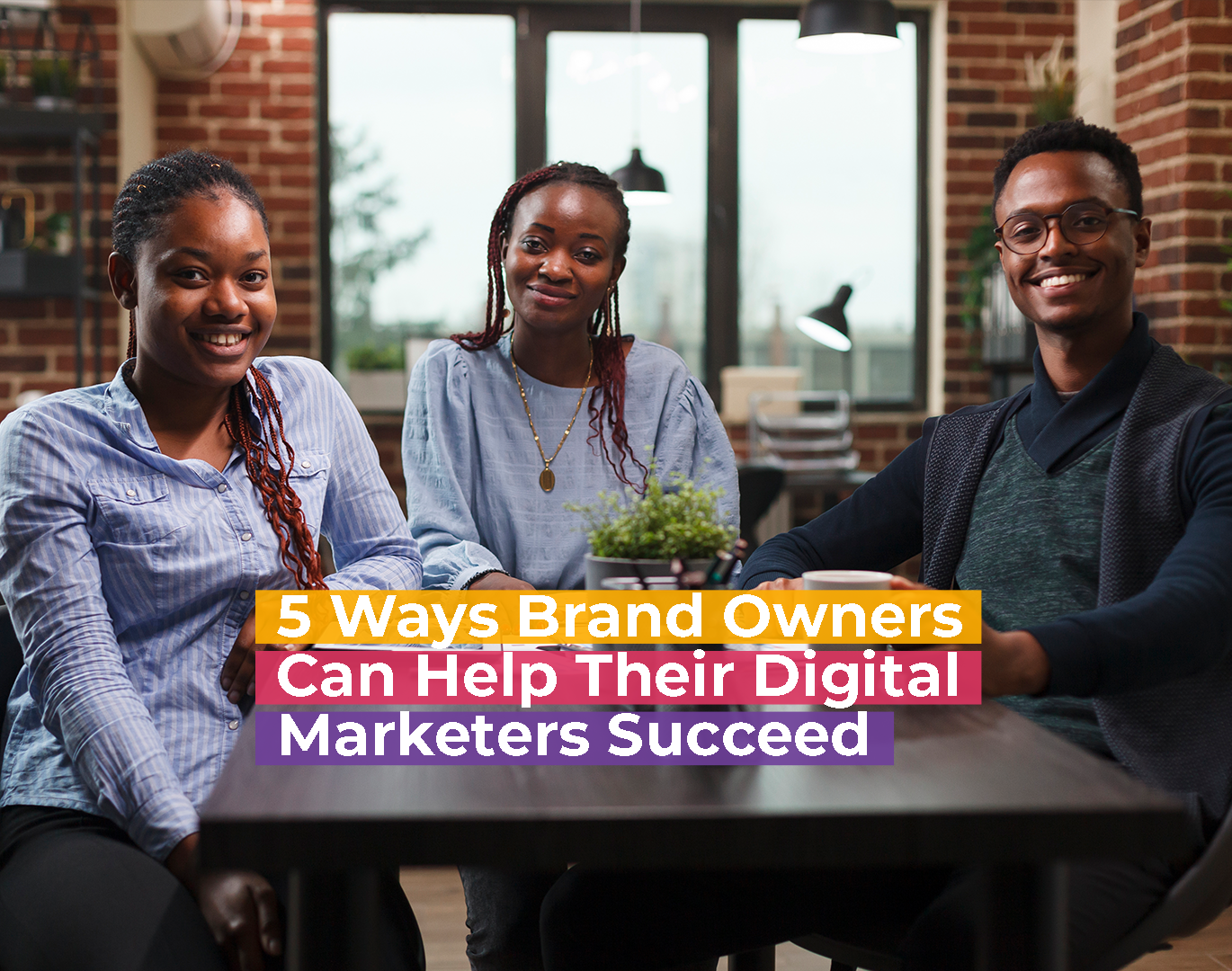 How Brands can help Digital Marketers Succeed
Do you see how brands that maximize digital marketing strategies are in everyone's face? So you might want to ask, how brands can help digital marketers succeed?
Here's the deal: to make an impact and be successful online, you need to team up with your digital marketing experts. Together, you can make campaigns that work wonders for your brand. 
Ready to scale up your digital marketing game? You should read this post on how brands can help digital marketers succeed to the end.
Ensure you've established a brand persona (identity) 
Before employing a digital marketer, it's important to determine your brand persona. You could create a user profile that highlights the pain points of your target audience. And define the how of the unique solutions your product/service is providing. This brand persona helps your digital marketer communicate your brand's unique offering & message with a consistent voice to the right audience. It also helps with creating an effective marketing plan.
Don't underestimate the power of a strong brand persona in your digital marketing endeavours. Work with a brand expert to define your brand identity because you can not do it alone.
Understand that digital marketing takes time
Each potential customer needs to travel through the marketing funnel (i.e.your audience needs time to go from brand awareness to becoming loyal customers). 
The digital marketer's job is to guide them all through.
Rushing your customers through the buyer's journey can position your brand to be perceived as 'desperate' for a quick sale. This can hurt the trust prospective customers have for your brand. Remember, marketing is an investment into your brand's success, and investments sometimes take time before they yield.
Work with a digital marketing expert to create consistent and valuable content, engage with your audience, and nurture relationships at each stage of the customer journey.
Only a Brand that shows care & provides solutions for the target audience's challenges gets conversion.
In today's competitive business landscape, customers are no longer solely driven by product features or pricing. People are more likely to patronize brands that they've built connections with.
A brand that prioritizes the well-being and satisfaction of its customers stands out from the crowd. Therefore becoming more appealing to potential buyers.
Directly, caring translates to profit. 
Employ good digital marketers who can create content that will appeal to the audience, address their pain points, massage their emotions, and provide solutions.
Be ready to put a Face to Brand.
It's digital marketing which means marketing done online. Many people have been victims of digital scams, causing customers to second guess everything – especially if it requires them to part with their time, information, or money. 
Putting a face to the brand adds personality, increases trust, and puts the customers at ease through their purchasing decisions. Remember, the platform you're likely marketing to your target audience on is first a social platform before anything else.
Work with a digital marketing agency or skilled marketers to create engaging content and be ready to provide resources that show the faces behind the brand.
Be open to exploring options
To maximize profits, it's essential to be willing to explore options until you find the right strategy for Lee time for your brand. Hence, providing the necessary resources for your marketers to explore a wide range of opportunities is crucial. In the ever-evolving digital space, numerous tools & strategies can be leveraged to stay – updated with the latest trends and – fresh to your target audience.
As the saying goes, "We spend money to make money." Remember, success in digital marketing often requires a willingness to invest money strategically. 
In conclusion,
People spend more time on the internet these days. And those people are prospective customers to every business. Thereby making digital marketing crucial for your brand's success. 
Although it's a marketer's job to get your product/service to the right audience. You have a job too – To provide the necessary support and resources needed for the strategies being implemented to produce results. 
If you found this post helpful, please share it with your colleagues (or digital marketer).
What did we miss out on? Tell us in the comments below.