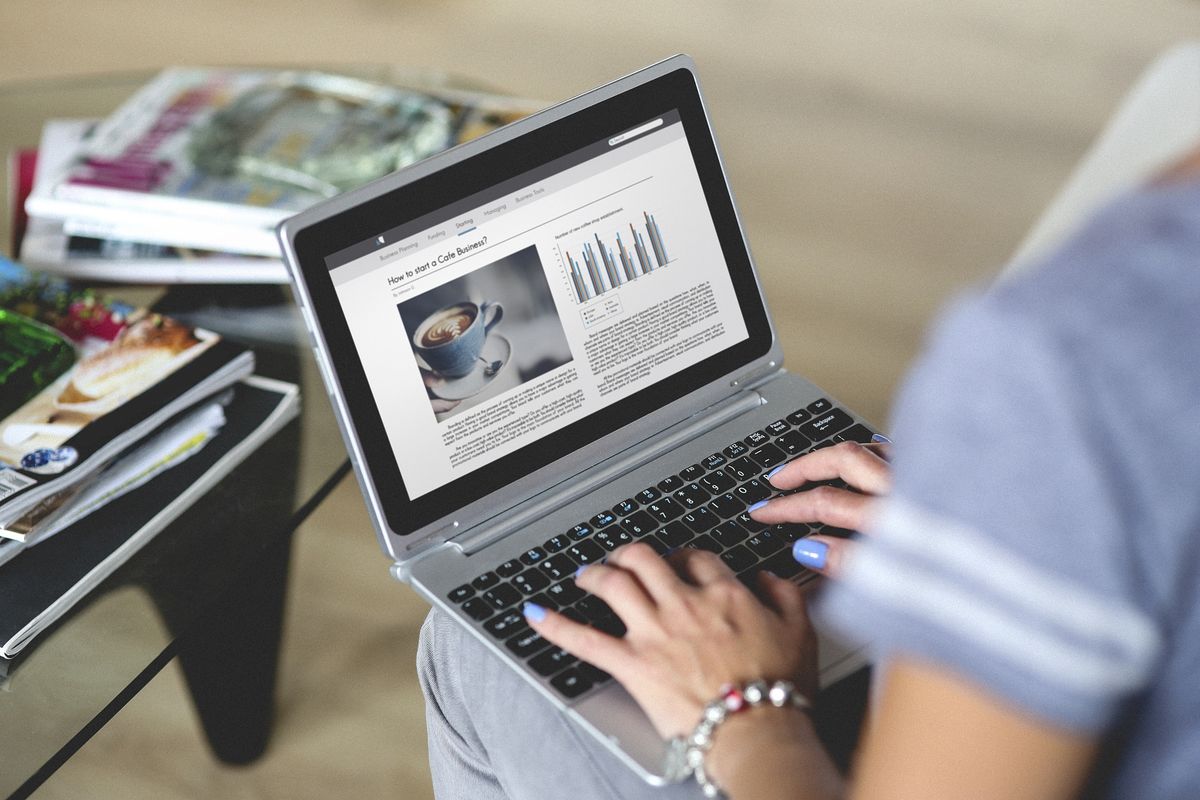 How to Kickstart Your Digital Marketing Career: 10 Easy To Do Tips
2022 just began and many will be making new year resolutions on starting out on a new career path. For some, it might just be switching to an entirely new field like Digital Marketing. To be productive in a new feat without having to do trial and error, a guide is important. Hence the purpose of this article. If you want to become a Pro Digital Marketer, then you must read to the very end as these tips will be very practical in helping you kickstart your digital marketing career.
What's Digital Marketing?
First, in kickstarting your digital marketing career, you should know at least the basics.
So, what's Digital Marketing? In the very words of Neil Patel, "Digital marketing is the act of selling products and services through channels such as social media, SEO, email, and mobile apps. Basically, digital marketing is any form of marketing that involves electronic devices"
I hope you got that? It therefore implies, a Digital Marketer uses digital channels to reach customers, build brand awareness, and promote products and services.
Why is Digital Marketing Important?
Another key fact to note is the relevance and value of Digital Marketing in our world today.
The scope of digital marketing is very vast. As per digital marketing statistics, about 60% of the population of the world uses the internet (see the chart below). It rose by 20% in the past two years due to the pandemic with many businesses going online. Hence, it is safe to say that it is the fastest-growing form of marketing owing to its high reach, visibility and measurability of results.
Moreso, the Covid-19 pandemic has truly transformed how businesses carry out operations. With health and safety concerns, many businesses opted to virtually market their brands and also take customer interactions online. The world indeed has taken to the internet.
From proven data, we could easily agree that Digital Marketing is very valuable and relevant for our business in this present world and the future too.
Now to the main reason you started out reading this article, how do you kickstart your Digital Marketing career especially in this new year?
10 Easy To Do Tips in Kickstarting Your Digital Marketing Career
​1) Eagerness to learn:
Your flair for learning must really be on the high side like a 100%. The Digital Marketing industry is both fast-growing and incredibly competitive. It's easy for businesses to differentiate between candidates who have the willingness to learn, and who are along for the ride.
2) Stay Updated
You snooze, you lose, it's that simple in this industry. Keep tabs on the latest trends of industry news by following major digital marketing sites and influential people on social media. As the major players such as Google, Instagram, Facebook and Twitter regularly tweak their paid advertising platforms and algorithms.
3) Networking
It is said that your network determines your net worth, that's true in every sense. Surround yourself with people more talented than yourself. Join communities, participate in Digital Marketing seminars, meetups and conferences. The people you meet will be your ongoing support network when you run into problems, as well as help to open doors to opportunities you might not have otherwise found.
4) Personal Projects
Practice indeed makes perfect. Try out your own ideas, this will also help you in building your portfolio. Run your personal projects to test out theories (SEO, PPC, Social Media, Content Marketing etc.) and be able to take accountability for the success or failure of a project.
5) Learn the terminology
Be comfortable with acronyms and industry jargon such as PPC, SEM and SEO. You should know your onions thoroughly.
6) Build your personal brand
If you want to show an employer that you can build their company's visibility then you need to show that you can firstly build your own personal brand. A strong online presence could potentially be the deciding factor between two candidates who have applied for the same position.
7) Specialization
Don't be a jack of all trades master of none. You can have a basic understanding of multiple marketing disciplines but ensure to specialize in one or two particular skills.
8) Get Techy
Digital marketing is technical and data-driven. You won't be developing websites from scratch but you will be communicating your marketing strategy to a team of developers or designers who have a responsibility for incorporating your recommendations. A basic knowledge of HTML and graphic design would help to make you stand out among the less technically minded candidates.
9) Metrics are King
Yes, it's proven that content is king, but as a Digital Marketer, do you know your CPC from your CPA? If you want to set yourself apart in an interview, talk about the return on ad spent for a campaign you've run yourself. It's easy to talk about an exciting creative concept you've helped to develop but the fact remains…money talks.
10) Certification
If you really want to stand out from your peers in the industry, completing a recognised, certified digital marketing course will help. Get certified!
Finally, having all these tips in place and the many more you'll find in your research in this new field, will definitely set you up in a place of advantage as you kickstart your Digital Marketing career.