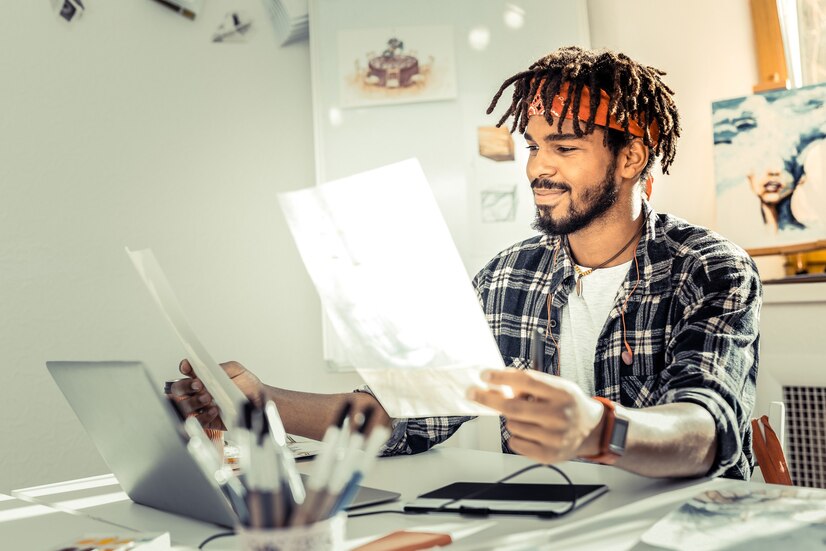 5 Crucial Questions To Ask A Graphic Designer You're Hiring For A Project
In this article, we will walk you through the best questions to ask a graphic designer you want to hire for a project or for your business, as well as why you should ask them. It's crucial to understand why you're asking the questions you're asking. 
The questions you want to ask prospective designers are the same whether you interview them on the internet, by email, or in person.
What Design Software Programs Do You Work With?
The reason for asking this question is to see if they have experience with design software packages and how much experience they have. They could at the very least be familiar with Illustrator, InDesign, or Photoshop, or CorelDRAW which are common design programs that many designers use. This is because it will ease the design process, and you will be able to successfully modify it later if required either by yourself if you're familiar with the program, or by another designer.
What Is Your Graphic Design Process?
What you're asking for here is a general timeline for projects, as well as specifics about what they do, in what order they do it, what role they see you playing in it, and if you are comfortable with their design process. You'll also want to understand how adjustments and criticisms are handled in the design process, as well as how much time is allotted for that phase in the process, which might vary from different clients and projects.
Can You Work With Our Budget?
This is an important question with a straightforward answer. However, since graphic design fees can vary significantly, this is an interesting question to raise. A designer that is just starting out might not charge much but the ones that have worked for a high-end firm might demand more. If any of them can work with your budget then that is good but it is best to know if they bill by the hour or by the project.
Are you willing to hand over the source files once the project is finished?
If you need to make some changes to the designs that were made after the project is over, these initial files will come in handy, so the answer to this question is crucial. Of course, if you don't expect to adjust the designs later this issue becomes less important.
Can I See Your Portfolio?
This is a perfect time to inquire about samples of their work if they have been released yet. Feel free to ask follow-up questions about what the procedure was for a project, what their thinking process was when making it, or what the piece's purpose was, and whether this purpose was met. Many graphic designers put their favourite piece first in their portfolios, their second-favourite piece third, and their other top samples in the centre. However, this isn't a hard-and-fast rule. Feel free to inquire whether the designer has anything else to say or whether the designer has any questions for you at this stage. 
In any case, at this stage, you should have a much better idea of what the artist will do, how much of an effect the job will have on your company and how it will be perceived by others, particularly at first sight.
Are you interested in hiring a designer now that you know what questions to ask before making a hiring decision? Well, look no further, you can contact us at Progital Digital Agency for your designs and be sure to get a professional and clean job.